'Just matter' out march 18th
Please note that all the photos you see on this page are downloadable by right-clicking
(all artwork & photos credited to Paul Stafford)
. If you'd like to download larger photo files and other first frontier imagery, please click here.
Ever since releasing two demos in 2020, First Frontier have been working out how to do this thing called music. The Just Matter EP is the end of that discovery process. In many ways there was an element of self-discovery too, reflected in the title – Just Matter – we can try to matter, to enhance people's lives through music and performance, but we must also remember that we're just matter, that has remarkably coalesced into human form and will one day move on to form something else, be it a tree, a star or whatever you find in the depths of a black hole.
The result is a collection of songs that deal with tough topics, such as sexism, depression and self-control, while never allowing things to tip into the maudlin or macabre. You have to laugh at yourselves and your problems in order to avoid giving those problems an undue gravity that could well consume you. Above all, you just have to matter. Just Matter is fun, often embracing the ambiguity of existence, and always upbeat.
Just Matter EP is also a statement of what has influenced us collectively and individually. Writing the EP was a process of exploring the limits of our sound in terms of those influences. Within it, there are little hints, glimmers even, of who we will become as a band as we continue on this journey. We're in no way going to change the musical landscape with a new sound, but we believe this EP to be a pretty good statement of our intent as musicians. We sincerely hope that in ten years from now, we can listen back to Just Matter EP and think 'holy crap, we weren't very good, were we?' A true marker of progress. It's truth in general, too. It's who we are now and it's foundational and we're so freakin' glad for every one of you who has written about our music, or who wants to write about us at this nascent phase. So, genuinely, thank you.
​​​​​​​
"Reminiscent of Nirvana and an English Kurt Cobain, First Frontier have released another banger of a tune with 'Landslide'." - Turtle Tempo
"...a catchy slice of fuzzed-out garage rock, tinged with dark '80s nu-wave vibes and swirling harmonies." - Get In Her Ears
"First Frontier with Landslide have released another track that celebrates euphorically the good things in life and puts a smile firmly on your face, much needed in these times and it just happens that it's also a bloody good song." -

Alive and Gigging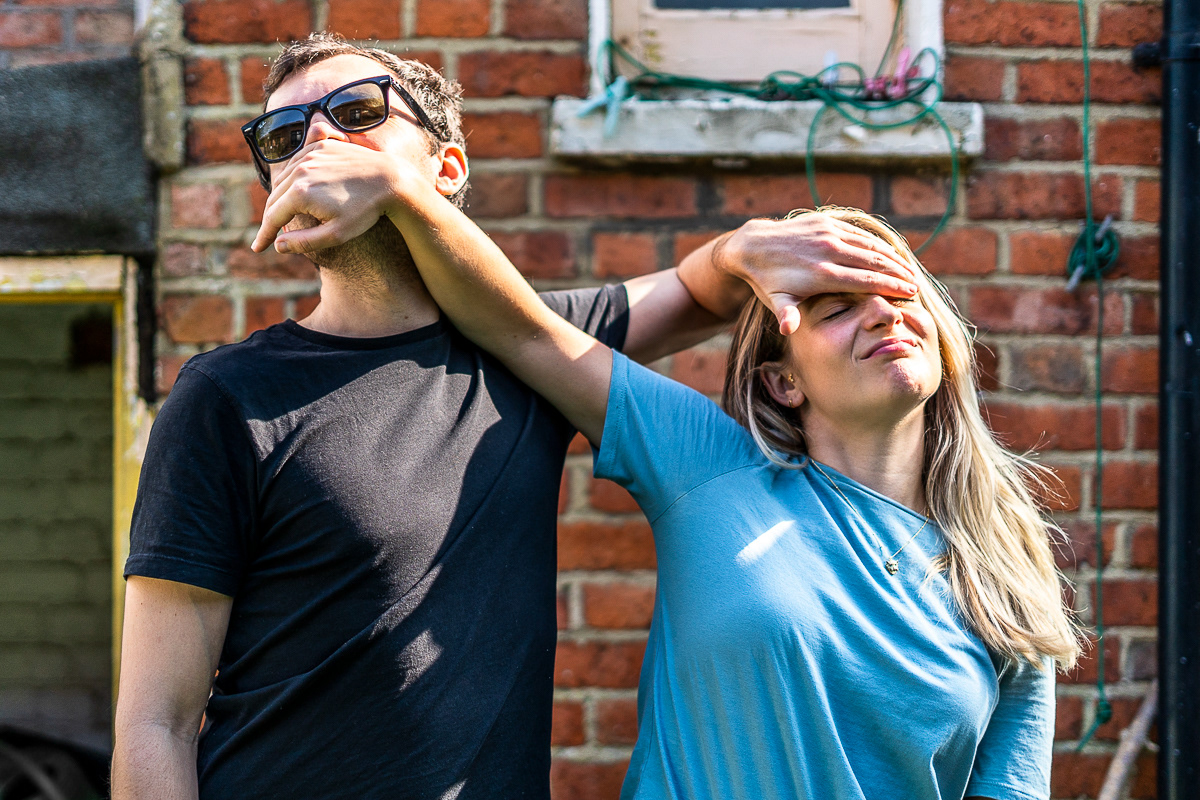 "Just worry 'bout the here and now" (Take Cover)
Drums & vocals - Helena Poole
Guitar & vocals - Paul Stafford
South London garage rock duo, First Frontier, make spirited, upbeat music to move to and be moved by. They have unleashed the frenzy of their energetic rhythms and soul-searching, upbeat lyrics on audiences since 2019. Their captivating music blends broad influences and passes the resulting tunes through a garage rock filter. First Frontier choose hope over fear and play over fight.
Additional biographical content
First Frontier are Helena Poole pounding drums and Paul Stafford twanging guitar, with both sharing the vocal duties. They are Brummie banter and Northern grit forged anew in the South London cauldron. Their music has been described as neo-garage, post-punk and alternative rock.
They met in 2016 when the status quo of the UK was upended and found solace and normality in one another. It wasn't until 2019 that this started to manifest itself musically, as a counterpoint to all the negativity and frustration; as an outlet that takes things back to basics and homes in on what's important, what brings us all together and what sparks joy: upbeat music. First Frontier was born. The not so great lockdown of 2020 allowed them time to write songs and build foundations for the power duo band you see and hear today.
When it all came spilling out in rhythm and verse, everything started to make sense. In this age of one hundred social revolutions, they asked themselves: how can we help? How do we hinder? What's the glue that connects rather than divides? From these questions came an answer in the first single: Take Cover about focussing on what we can control and devoting positive energy to that, rather than on the great litany of uncontrollables.
First Frontier's songs are a gleeful celebration of the good and an examination of the complexity of existence that invites people to participate in rejecting the mundanity of everyday life by escaping together in music and living life to the effing max.
"We're just matter" (Take Cover)
Please run all communications by

firstfrontiermusic@gmail.com

and one of us will get back to you post-haste.